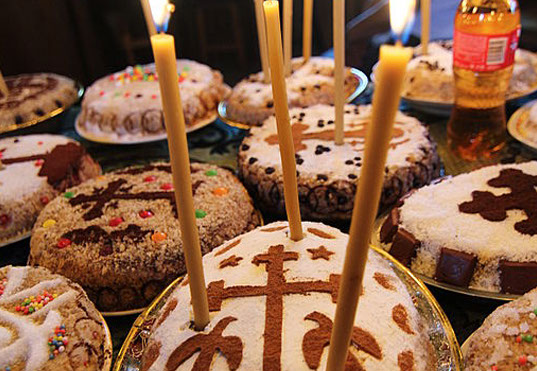 Alms and food packages
(usual or for fasting)
FuneraliaTM provides the alms for funeral or/and requiem, preparing it strictly after ritual traditional recipes.
Here are some of the most important significances of alms in the orthodox funeral ritual
At the beginning the alms served as food and later was used to commemorate the ones who passed away, following models and traditions that already existed in pagan world at that time. The alms made of wheat represents the body of the one who passed away because wheat is considered to be the main food for the human body (bread is made of wheat).
Alms is in the same time a material expression of our belief in immortality and resurrection, given the fact that it is made of wheat grains, which God himself represented them as symbols of body resurrection: as the wheat grain needs to be buried in earth and rots, so that it sprouts and brings harvest, the same is with the human body, buried at first and rotting after so that it rebirths into honesty (see John 12,24 and I Corinthians 15, 36). The sweets and the ingredients contained by the alms represent the virtues of the saints, of the commemorated one or the sweetness of eternal life, which we hope it has been achieved by the one who passed away.

(For further details, please read the explanations, in romanian,
on the website www.crestinortodox.ro/inmormantarea/ce-semnifica-coliva-97036.html)
Sursa imaginii: http://commons.wikimedia.org/wiki/File:Coliva_in_biserica_02.jpg